VIDEO: How to Get (and Act on) Feedback About Your Business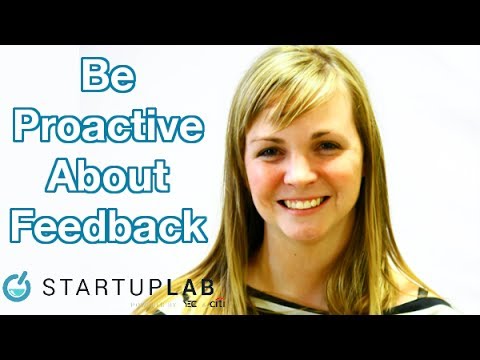 This article first appeared on the Young Entrepreneur Council's website.
Kelsey Meyer, President and Co-Founder of Influence & Co., believes strongly that feedback — both from employees and customers — can help shape the future of your startup.
In this video, she shares key lessons about proactively asking for — and then acting on — the feedback you receive, internally and from your customers. Some takeaways include:
When your company is small, survey employees regularly about what you should start, stop and continue doing;
Be proactive about surveying clients (hint: keep it short);
Focus on one key question with customers: Would you refer our business to a friend?
The Young Entrepreneur Council (YEC) is an invite-only organization comprised of the world's most promising young entrepreneurs. In partnership with Citi, YEC recently launched StartupCollective, a free virtual mentorship program that helps millions of entrepreneurs start and grow businesses.