Greening Appalachia, One Fridge at a Time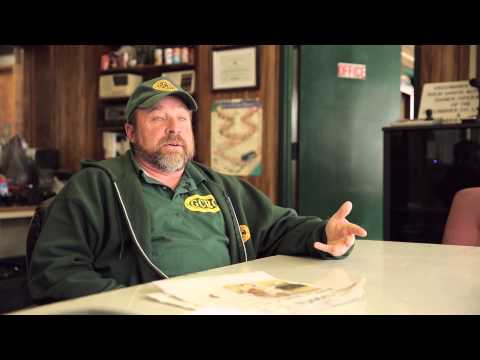 "It's gold in those hills," says Gregg Wingo, gesturing toward the Appalachian foothills surrounding his wood-paneled office in southeastern West Virginia.
A modern-day prospector of sorts, Wingo is co-owner of Refrigeration Recycling, a busy operation that breaks down old refrigerators, drains the ozone-depleting Freon, and refurbishes them for reuse. If it's in bad shape, Wingo's team strips the unit and sells the metal scrap.
In scenic Greenbrier County, nestled on the edge of the Monongahela National Forest, the traditional use of rundown fridges is as a root cellar or cattle trough, Wingo tells FreeEnterprise.com during a recent visit to his business.
Times are changing, and he and his partner Micheal Monte are benefitting from a greater awareness of sustainability in the community. They recently inked a deal with the Greenbrier County Solid Waste Authority so that area residents can drop off their fridges at the local recycling center or landfill for free.
"This solved the problem, we should no longer see refrigerators dumped in creeks, and over the hill and stuff," says Bob Bennett, manager of the Greenbrier Recycling Center.
Wingo sees only upside — for his business, the environment, and the local community. "Our area of West Virginia is heavily dominated by the tourism business, so they understand the idea of trying to sustain the environment very strongly," he says.