Federal Regulators Have a Failure to Communicate, GAO Finds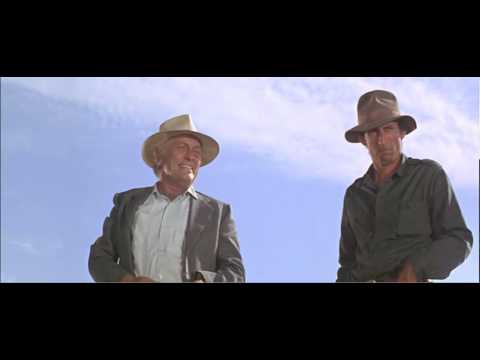 Petitioning the government isn't just contacting a Member of Congress or (literally) petitioning the White House. It also includes communicating with federal agencies who write thousands of regulations every year. If this administration will spend much of its second term governing "primarily through the regulatory agencies" as attorney Adam White thinks, then it's critical that the public be able to express itself to regulators.
Judging by a number of examples, when crafting regulations, federal agencies often aren't asking for public comments, aren't providing adequate time to comment, and are ignoring comments when they do get input.
First, the General Accountability Office (GAO) found that in many cases federal agencies aren't asking for public input. The Hill reports:
The Government Accountability Office (GAO), an investigative arm of Congress, conducted a study of federal rules and found that 35 percent of "major" regulations — those with an economic impact of $100 million or more — are issued without a public comment period.

"This is a missed opportunity, because GAO found that when agencies did respond to public comments they often made changes to improve the rules," the report says.

From 2003 to 2010, federal agencies and departments published 568 major rules and 30,000 non-major rules, according to the GAO. Officials failed to offer a notice of proposed rulemaking on 35 percent of the major rules and 41 percent of the non-major rules, the study found. From 2008 to 2009, the percentage of major rules without a notice increased from 26 percent to 40 percent.
In most cases, agencies cited a "good cause" exemption claiming that public notice and comment was "impracticable, unnecessary, or contrary to the public interest."
Next, here's a case of an agency not providing enough time for thoughtful responses to a complex proposed rule.  The U.S. Chamber of Commerce asked the Department of Health and Human Services (HHS) for 90 days to comment on a proposed Patient Protection and Affordable Care Act (PPACA) regulation on how the expansion of Medicaid will work with state-based health care exchanges. Why? Because of how HHS issued the rule, anyone interested in responding has only 22 days to read a few hundred  pages of the rule—written in pure regulatorese--figure out what it'll do, determine who will be affected, and explain it to HHS.
The rule was approved and signed by HHS on December 19, 2012 but was only made public on January 14, 2013 and not published in the Federal Register until January 22, 2013. What was the hold up? Did HHS think it would've ruined some people's holiday if were published sooner? 
Traditionally the countdown for public comments starts when a proposed rule gets in the Federal Register, but not here. Instead, HHS declared that the 30-day countdown began when the rule was made public. Thus, the February 13 deadline.  HHS may claim it's giving the public 30 days to look at the rule, but according to my math, the public actually has only 22 days (from the day it was published in the Federal Register) to properly analyze and comment. Even if you grant that the comment period is 30 days, it runs counter to Executive Orders from both the Obama and Clinton administrations that urge comment periods of at least 60 days.
If you're someone who eats, drinks, sleeps, breathes, bleeds, sweats, sneezes, and coughs health care policy, you'll need time to figure out what 132-triple-columned pages from the Federal Register is trying to accomplish, how it'll work in practice, and bottled it up into a formal comment to HHS. Twenty-two days doesn't cut it. And imagine what's it's like for those who have something valuable to say about the rule, but aren't experience in reading regulations.
Finally, even when agencies ask for comments and give the public a reasonable amount of time, in too many cases the agencies then fail to respond. The GAO report found that from 2003-2010, agencies asked for public comment on 77 final major regulations but only responded in 26 instances. In the case of defining what a pre-existing condition is, HHS received 4,627 comments but didn't respond to any. When an agency goes silent, the public ends up in the dark. The report states, 
The public does not know whether the agency considered the comments, accepted or rejected the views or evidence presented, or if the agency intends to finalize and potentially change the rule. As the courts have recognized, the opportunity to comment is meaningless unless the agency responds to significant points raised by the public.
By not asking for it in the first place, not giving a reasonable time, and ignoring it when they do, these agencies seem to suggest that they care more about churning out regulations rather than getting public input to make the rules as good as possible. Every year, federal agencies write thousands of new regulations, and expect a deluge of new ones. In order to better serve the people and develop better rules, regulators must follow the spirit of the law and have a consistent, transparent process for the public to respond constructively to the rules that it will have to live under.