Michigan To Consider Right-To-Work Legislation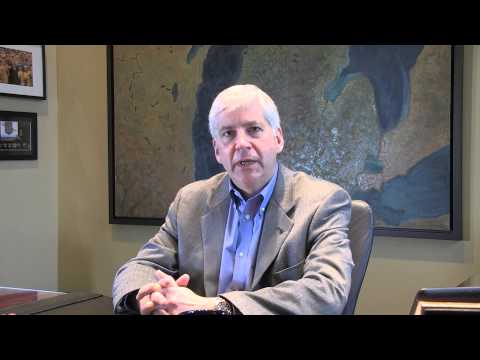 The Michigan legislature announced today that it will introduce and vote on right-to-work legislation that will cover private and public sector workers.  Speculation had grown in recent weeks that the legislature would take up such a measure, but it was unclear until the last few days what position Governor Rick Snyder would take.  At an 11:00am news conference today, he expressed his support for legislation and asked that it be put on his desk for his signature. 
Should this legislation pass, Michigan would become the 24th right-to work state, and just the second state to pass such a law since 2001.  With Indiana having taken that step earlier this year, it would also make Michigan the second "rust belt" state to choose right-to-work.
This is certainly not the outcome the unions expected when they launched a campaign for Proposal 2, (also known as POJA), which would have amended the state constitution to enshrine a right to collective bargaining.  This amendment would have overturned scores of existing laws in Michigan, and undermined the state's recent efforts to restore its economic fortunes.
People may have different views about right-to-work, but in a contest between Proposal 2 and the current legislation, there's no question which measure better serves the people of Michigan.
Cross-posted from the Workforce Freedom Initiative's blog.