VIDEO: Founder Mei Xu Shares How Her Candle Company Caught Fire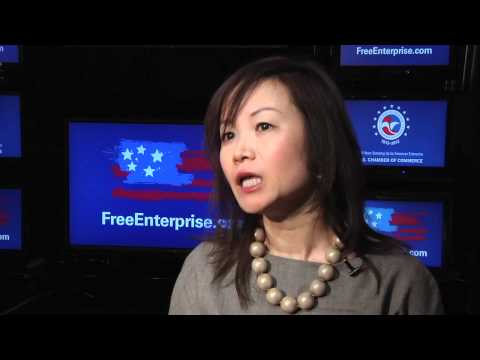 Mei Xu, half of the husband and wife team that founded Pacific Trade International, created a thriving business that includes the popular brand Chesapeake Bay Candle. Based in Rockville, Maryland, the company has enjoyed growth since it was founded in 1994 and, as Xu discusses in the video above, is looking to hire more employees now.
Xu's story is exemplary of the economic benefits of immigrant entrepreneurship. However, as highlighted in the report Immigrant Entrepreneurs: Creating Jobs and Strengthening the Economy, current immigration laws make it difficult for many immigrant entrepreneurs to contribute to the nation's growth. Adopting the administrative and legislative proposals in the report will provide the U.S. an opportunity to create an atmosphere that fosters needed growth.