The Zombies Are Coming: Are You Prepared for a Business Disaster?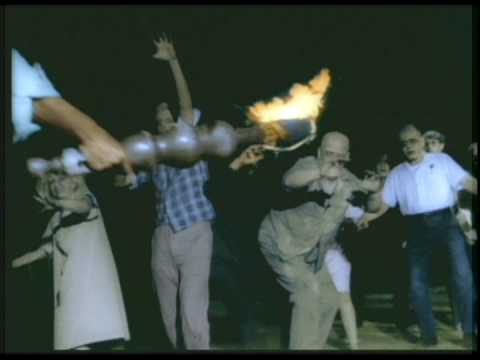 They're creeping down our streets. They're dominating the news. They're the talk at water coolers across the country. No doubt about it -- the zombies are everywhere.
But is your business thinking about the zombie apocalypse?  OK, maybe not, but there is a disaster preparedness lesson for businesses amidst all the zombie hysteria here.
While the Center for Disease Control officially released a statement that it "does not know of a virus or condition that would reanimate the dead (or one that would present zombie-like symptoms)," many people are still preparing for the worst.
According to International Business Times, the latest zombie-like attacks in the news have resulted in a spike in zombie apocalypse online forums where people are sharing information on survival food stashes and ammunition holdings they've put together just in case a real-live zombie apocalypse has just begun.
Some might call these "preppers" crazy, but at least they have a plan. 
In 2007 Office Depot commissioned a survey of 2,500 small business owners and found that 71% did not have a disaster plan in place and 64% didn't think they needed one.  Moreover, 63% of those surveyed were confident that they would be able to resume businesses within 72 hours if impacted by a natural disaster, even though history has proven otherwise.  The bottom line is be it a mass rising of the dead, or a more common natural disaster, it pays to have a disaster plan in place. 
The Office Depot Foundation, in conjunction with the Chamber's Business Civic Leadership Center (BCLC) recently released an article with tips for creating a business disaster plan, including:
Keep the plan simple and inexpensive — It should be easy for employees to follow and not costly to maintain or update in the coming years.
Update your employee, emergency, and key contact lists — People are irreplaceable assets, so create and update lists to be used during and after an emergency.
Back up and protect your data — Without data, businesses can't recover. Back up your data regularly and store it off-site. An inexpensive CD/DVD could be the key to a business' successful recovery.
Test the plan — At least annually, execute the plan to make sure it consistently meets the changing needs of the business and incorporate any updates.
Stock up on essential emergency supplies —Disaster preparedness is a wise investment; therefore be sure to stock up on basic and affordable supplies.
Should disaster strike, zombie or otherwise, be sure to visit BCLC's Disaster Help Desk, where you can find on-the-ground coordination of information between businesses, local chambers of commerce, NGOs, government responders and disaster recovery specialists in times of disaster throughout the United States.
While we're pretty certain the dead are not rising, through these simple steps you can save your business…and your brains.