Dysfunctional Health Plan Website Leaves Small Businesses in Limbo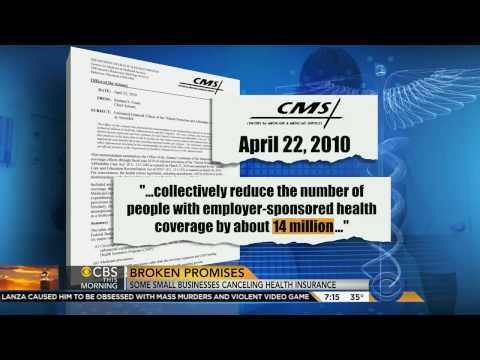 See if this story sounds familiar.
The federal government touted a website as an easy way to comparison shop and buy health insurance plans. Only that promise fell apart due to technical ineptitude.
No, this isn't about the problems with buying individual health plans on Healthcare.gov. I'm talking about the federal Small Business Health Options Program (SHOP) Marketplace covering 34 states. So far, no small business has bought a single policy through the website.
This isn't sitting well with small business owners. The Washington Free Beacon posted a CBS News story featuring Nancy Clark, a New Hampshire small business owner and star of a 2012 White House video touting the Patient Protection and Affordable Care Act (PPACA). She wants to use the website to buy a health plan for her employees, however, she said to CBS News, "We're experiencing technical difficulties."
That's putting it mildly.
Paul Downs, owner of a cabinet-making business near Philadelphia, has been writing a blog for the New York Times on his experiences in shopping for health plans. He was harsher, writing that the SHOP exchange "remains dysfunctional:"
As of Friday, the only information available in the SHOP was for sample individual plan costs, which are highly misleading as noted above. You still cannot enter your employee census online and get actual quotes for your business. This still must be done with a paper application. I mailed mine 16 days ago, on Nov. 6, and have heard nothing. My enrollment deadline is fast approaching, and the SHOP exchange has given me no path forward.
Then there's Drew Greenblatt, owner of Baltimore's Marlin Steel Wire Products. He told the Senate Small Business and Entrepreneurship Committee that his company's pervious health plan was "no longer affordable due to mandates, taxes and fees required under the Affordable Care Act." Since Maryland decided to run its own SHOP exchange website instead of having the federal government do it, you'd think that could be an option, however, Greenblatt can't use it because it's delayed until April 2014.
After two announced federal SHOP delays by administration officials, Politco Pro reports that it looks like small business owners will have to wait longer for a functional website [subscription required]:
But small businesses are supposed to be able to sign up for coverage online in 34 federal-run small business exchanges, known as SHOP. That was delayed days before the calamitous Oct. 1 launch of HealthCare.gov, and the administration said at the time that online enrollment would be ready "sometime in November."

CMS, the federal agency overseeing the health insurance exchanges, on Monday said it would soon unveil an "enhanced process" for enrolling in the federal-run SHOP exchanges. CMS spokeswoman Julie Bataille refused to give details or say whether the new enrollment plans include an online component.
This "enhanced process" might be about allowing "small businesses to sign up for SHOP plans through insurance agents or private online Web brokers," based on a proposed rule released by the Department of Health and Human Services. Until then small businesses can apply by mail or fax.
Remember where you put your fax machine?
Individual insurance plan buyers are in a similar bind. The Hill reports that the administration is backing off its pledge to get Healthcare.gov functional by November 30, and if the deadline is met, bad data could still be sent to insurance companies, which lead to a lot of anxiety.
Unless the administration pulls off these fixes off soon, many Americans will get post-Thanksgiving indigestion that has nothing to do with eating too much turkey.