VIDEO: Making the (Steve) Case for Entrepreneurship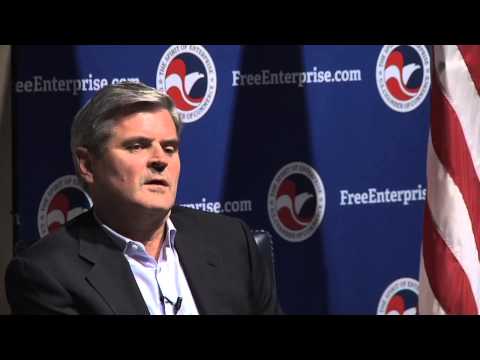 Listen up, people. It's not every day that Steve Case sits down and shares little nuggets of entrepreneurial advice.
On July 10, 2013, as part of the U.S. Chamber's Free Enterprise Summit co-sponsored by Washington, D.C. incubator 1776, a handful of the brightest entrepreneurs in the area listened in as the AOL co-founder shared his advice for launching and running a business:
We need to inspire a culture that leans more toward a "built-to-last mentality as opposed to a built-to-flip mentality." Most of society's difficult challenges, like revolutionizing health care and education, require a long-term view.
When thing are not going well, lean on three things: people, passion, and perseverance. You need people who are aligned with you and believe in the idea.
"Vision without execution is hallucination. If you have a great idea, awesome. A lot of people don't, but you have to couple that with great execution."
Seems simple, right? Now go out there and start a business! Click here to view the full conversation with Case and Chamber CEO Tom Donohue. For more on what was being said by the attendees, check out our top tweets from the summit.