Accelerator Gives D.C. Startups a Leg Up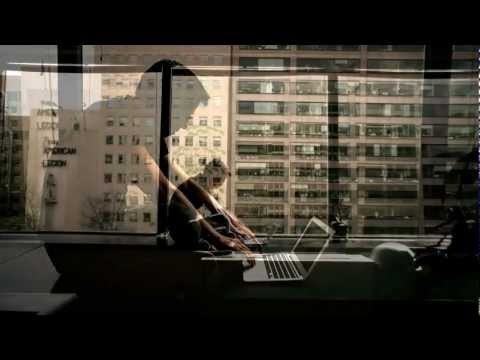 Say you're a techie person, someone who is fluent in the ways of JavaScript, or Perl, or Ruby or some other gem-sounding programming language. You have a good idea. You know how to create the program. But you don't know how to describe your idea in an elevator pitch. Or you aren't sure whether you should incorporate your new company as an S-Corp or an LLC.
That's where accelerators can help. They're like the gas pedal on your car. Accelerators help startups move forward.
Accelerators offer entrepreneurs seed funding, one-on-one mentoring, even office workspace, to help develop their businesses, in exchange for an equity stake, usually around 6%. Accelerators make money when a start-up is acquired or goes public, or by selling their stakes to a venture investor.
And they are popping up at an accelerated pace (pun intended).  
A recent article in the Wall Street Journal explains:
"Applications to some of the roughly 200-plus business 'accelerators' world-wide have more than doubled in the past two years, as growing numbers of entrepreneurs seek them out for seed capital and advice."
The most well-known accelerator program is TechStars which gets applications from thousands of companies every year, but only selects 10 for each of its programs. Y Combinator, of Mountain View, Calif. and Amplify in Los Angeles are also much-sought-after accelerators.
What makes any accelerator successful is the vision of the founder.
According to the Wall Street Journal:
"Aziz Gilani, a director at Houston venture-capital firm DFJ Mercury, has studied accelerators for more than a year as part of a fellowship. He says the standout programs are operated by entrepreneurs who have run successful companies and have access to venture capitalists who can prime the pump for investments."
That perfectly describes Jonathon Perrelli, founding partner of Fortify.VC and the Washington DC accelerator, The Fort. Perrelli, a serial entrepreneur, oozes enthusiasm and excitement when we visited him at his new digs on K Street, a former architectural office that now houses "7,000 square feet of pure startup love."
Like Bootcamp for Startups
Perrelli is determined to make DC a startup hub. There's certainly plenty of money to do just that: the city is already home toNew Enterprise Associates, the world's largest venture capital fund. In December, Ted Leonsis, Steve Case and Donn Davis rolled out their $450 million Revolution Growth fund with an eye toward helping startups in the region.
Perrelli's excitement is contagious. There's certainly a buzzy atmosphere at The Fort, as mentors, founders, speakers and investors come in and out, huddling around an old architectural drafting table (a holdover from the previous tenants), or sharing news about their meeting with investors in Boston while standing in the sleek iPod-like white lobby (definitely not a holdover from the previous tenant).
Perrelli started The Fort in January after his Distilled Intelligence 1.0 event took off. DI, as it's called, brought together 55 startup and emerging technology companies from the Mid-Atlantic region in the fall of 2011 for a very fast-paced, funding/mentoring bootcamp. The entrepreneurs gave one minute pitches to leaders from the venture capital, entrepreneur, legal, government and human capital industries. Since the event, over 20 DI companies have received funding, and some have been acquired.
DI 2.0 will take place in October 2012 and Perrelli has plans to open it up to even more startups, including international companies.
From that event, Perrelli formed The Fort, which has nine of the DI companies, along with five other non-DI companies. Most of the startups at The Fort are focused on social platforms, enterprise software and cybersecurity. And while most accelerators are 3-4 month programs, The Fort is "an experiment and will last until the entrepreneurs are ready to leave," Perrelli says.
Drilling Down on the Basics While Ramping Up
Reading the list of upcoming and recent events at The Fort gives you an idea of what Perrelli and his team of mentors do, including giving advice on financial plans ("Financial Models for Napkins"), raising capital ("Show Me the Money"), gaining customer traction, hiring staff, and getting feedback on design and product development. Events are open to anyone and often involve pizza. 
One company The Fort is "accelerating" is Social Tables, "an event planning and community building platform," says founder and CEO Dan Berger. Event planners can make the seating chart public so guests can see their fellow tablemates social profiles before the event. "It's like a Google maps for floor plans."
As a developer and engineer, Berger has no problem with the technical aspects of creating Social Tables. But where he needed help was in "real company development," including user testing, research, raising money, and what to do when you're approached for an acquisition.
The Next Instagram?
Unlike most accelerators that take a flat equity stake in the startup, Perrelli says at The Fort, equity depends on the valuation of the eventual company. "Sometimes it might take years before we see any paychecks or return," Perrelli says.
But when you look at some accelerator success stories (Dropbox Inc., which got venture-capital funding last fall that valued the firm at around $4 billion; and room-rental provider Airbnb Inc., which was valued at $1.3 billion in July 2011), guys like Perrelli can afford to be patient.
As the Wall Street Journal puts it:
Francisco Dao, the Los Angeles founder of 50 Kings, a private community of technology professionals says, "some accelerators don't care if the businesses they graduate are "completely useless," because the next class might hold a gem. If an accelerator gives $25,000 in capital to participants, takes a 5% equity stake, and graduates 40 companies in a year, he says, it can break even if just one gets acquired for $20 million, even if the other 39 fail."
Sitting at a table overlooking K Street, Perrelli agrees. "We're looking for the next Instagram," says Perrelli.