U.S. Intelligence Experts Predict Shale Will Improve American Energy Security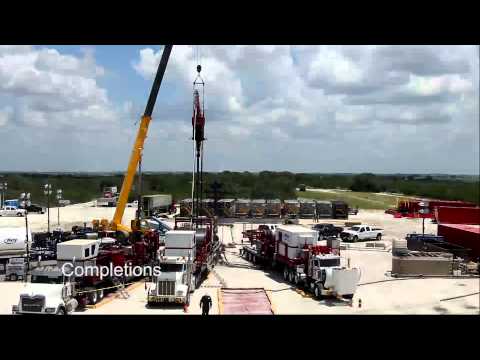 In a report on global trends through 2030, the National Intelligence Council estimates that oil and natural gas produced from shale and other unconventional sources will improve America's energy security. ABC News reports:
Noting the abundant shale gas reserves in the United States the NIC report notes, "With shale gas, the US will have sufficient natural gas to meet domestic needs and generate potential global exports for decades to come. Increased oil production from difficult-to-access oil deposits would result in a substantial reduction in the US net trade balance and faster economic expansion."
The National Intelligence Council's report reiterates recent estimates that U.S. oil production may expand to 15 million barrels a day, more than double current output, and enough to make the nation "a major energy exporter" by 2020.

Additional production could significantly cut oil prices, increase U.S. economic activity by more than 2 percent and add 3 million jobs by 2030, the report states.
Nothing is certain. To make the NIC's prediction more likely, the federal government shouldn't burden energy companies with bureaucratic delays and duplicative regulations. The Department of Energy should approve a number of liquefied natural gas export project licenses, and other regulators should refrain from targeting hydraulic fracturing with a host of new rules.