Make American Energy the Next Big Thing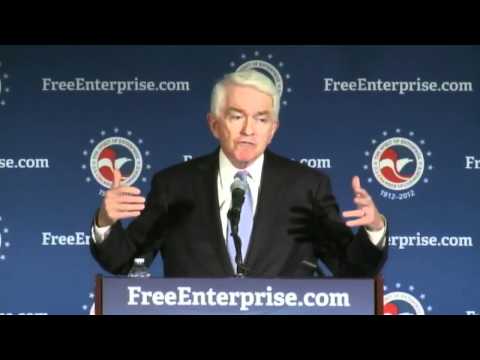 When this administration talks about an "all-of-the-above" energy strategy it's more about uttering words than taking real action.
Last week in a major energy speech in Miami, President Obama talked about the worries he's heard from Americans about rising gas prices:
I got a letter last night -- I get these letters, 10 letters every night that I read out of the 40,000 that are sent to me.  And at least two of them said, I'm not sure I'm going to be able to keep my job if gas prices keep on going up so high, because it's just hard to manage the budget and fill up the tank.  A lot of folks are going through tough times as a consequence.
Yet, yesterday before a House of Representatives committee, Energy Secretary Steven Chu clearly stated that his department's mission is not about addressing high energy prices that are burdening the public and businesses.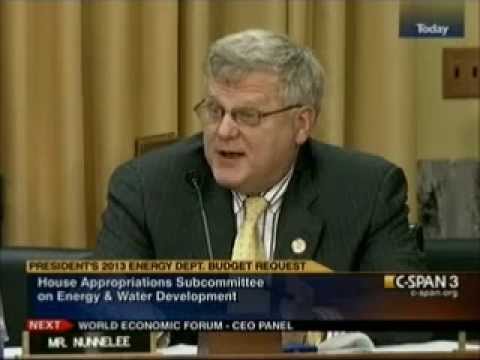 This should not surprise anyone since he wants to "boost" gasoline prices to Europe's levels.
Also yesterday at a Senate hearing, Interior Secretary Ken Salazar scuffled with Sen. Mary Landrieu (D-LA) over the administration claiming that they've opened vast amounts of the Gulf of Mexico to oil and gas drilling. Ed Morrissey at Hot Air posted the video, but here's the relevant back-and-forth:
Secretary Of The Interior Ken Salazar: Here, Here's, Mary, Senator Landrieu, the fact of the matter is, that there are tens, and I think it's, maybe it's, it is, it is over f – thirty, forty million acres that we just did in the one lease sale, there's more that will be leased. The lease sale that I did in New Orleans in December, I think was 38 million acres, about 2 million acres of it was leased. So when you make available in one lease sale tens of millions of acres and you have some of it that's bid on, the companies that are going to where they know the oil and gas is. So the fact is we are moving forward with a very robust OSC leasing program.

Sen. Mary Landrieu (D-LA):  We are never going to get, in my view Mr. Chairman, we're never going to get clear as long as we continue to talk around and throw statistics out that try to make both sides look good. I'm not trying to make you look any worse, I'm just trying to get the facts out to the public. When you speak you get people thinking that we're drilling everywhere, onshore and offshore, and the facts are not – don't justify that. You know that 98% of our offshore is limited to drilling, we can't even explore there. We're talking about what we're drilling within that 2%.
This shouldn't surprise anyone either because in 2008, then-Senator Salazar made multiple objections to a Senate resolution calling for more offshore drilling even if gasoline hit $10 a gallon.
Then there's was Monday's praise from administration welcoming the news of TransCanada going ahead and building the southern portion of the Keystone XL pipeline when last month they (unlike Jay Carney's revisionist history) rejected the entire project. The Wall Street Journal editorial page noticed the same thing and commented:
Now, apparently, it's time to mollify the Administration's union supporters that favored the thousands of jobs that the shovel-ready Keystone would have thrown off—not to mention the many not-so-stupid voters who've noticed Mr. Obama's antijobs politics. The White House immediately put out a statement claiming that "The President welcomes today's news" and even that "we support the company's interest in proceeding with this project."
In other words, Mr. Obama is simultaneously opposing and supporting the Keystone XL. The only problem is that he hasn't had a change of heart on the important part. The new side-project will help alleviate some of the bottlenecks around Cushing, but it doesn't do anything to get oil from Canada to the U.S., which is the main point of the pipeline.
The WSJ called it a "backward triple somersault with two twists." (They must have watched Cirque du Soleil's Oscar Awards performance.) I call it "playing politics."
Energy will play a key role in creating jobs and growing our economy. William O'Keefe of the George C. Marshall Institute wrote about energy's importance, "While only five percent of the workforce works in the actual energy industry, 95 percent of people work at jobs which consume energy. That means everyone's welfare is tied to the affordability, availability, and reliably of energy."
Our country deserves a more serious approach on energy. When the President talks about an "all-of-the-above" energy strategy, his administration's actions should live up to the talk. Watch Governor Bobby Jindal lay out the problems with our current energy policy.
Yesterday, the Chamber started a major campaign to educate Americans and their leaders about its American Jobs and Growth Agenda by running a full-page ad in the Wall Street Journal and Politico laying out five steps the administration can take now to make American energy the "next big thing:"
Unlock Federal Lands to Vastly Expand Oil and Gas Production.
Streamline Permitting and Remove Barriers.
Approve the Keystone XL Pipeline.
Ensure a Reliable, Cost-Efficient Power Supply.
Adopt an All-of-the-Above Approach.
Recently at a George C. Marshall Institute panel, Karen Harbert, president and CEO of the Chamber's Institute for 21st Century Energy warned that not advancing a coherent, pro-growth energy program would result in industry voting with their capital by not investing in America and taking jobs elsewhere. As she put it, "that's a bad news story for our energy security and our economy."