Gov. Heineman to Obama on Keystone: We're Ready and Waiting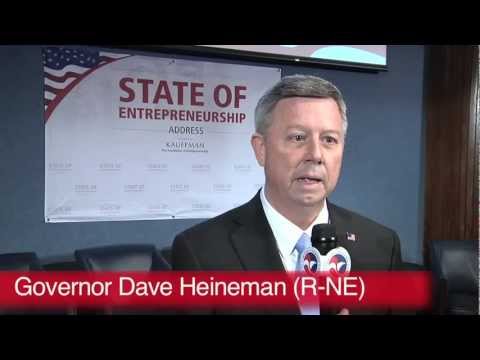 Gov. Dave Heineman says Nebraska lawmakers have done their part and are ready to move ahead with the Keystone XL pipeline as soon as officials within the Obama Administration agree to an alternative route rather than an entirely new application.
"I certainly think we can get our part done before [the November elections] and then it would be back to the federal level. The question is: How quickly do they want to move? How much more time do you need to decide what the national interest is? It's yes or no at some time. The greater issue here is at some point—after three years—you need to make a decision yes or no. Governors do it all the time. We expect the President of the United States to do that," Heineman said during an exclusive interview with Free Enterprise.
Heineman called a special session of the state legislature last year to approve an alternative route around the environmentally sensitive Sand Hills area of the state. However, any progress to move the project forward has been stymied by the Obama administration and negotiations over who should move first. "Right now we're in a 'time out' trying to assess what the president did when he rejected it overall. Currently there's no application in front of the Department of State," Heineman says.
Heineman would like to begin the new Nebraska approval process, including completing a supplemental environmental impact statement, but not without assurances that the State Department will consider the new route without requiring an entirely new application from TransCanada.
Heineman's comments come as Congress moves to force approval of the pipeline through legislation, including attaching Keystone legislation must-pass highway and infrastructure bills in the House and Senate.
The $7 billion pipeline is critical not just to Nebraska, but to the nation, Heineman said. "There's certainly a job creating potential there not only for my state, but all of America in that regard," he said. "We can argue whether it's 2,000, 6,000 or 20,000 jobs, but there's no question if we build the Keystone pipeline—which I think we should—it's about American jobs. It's about reducing our dependence on Middle Eastern oil."
Heineman says he's meeting with TransCanada officials to "determine how we're going to move forward, but we want to move forward."
Heineman, chairman of the National Governor's Association, was in Washington DC to speak at the Kauffman Foundation's State of Entrepreneurship event on February 9.