Finding Jobs for 10,000 Veterans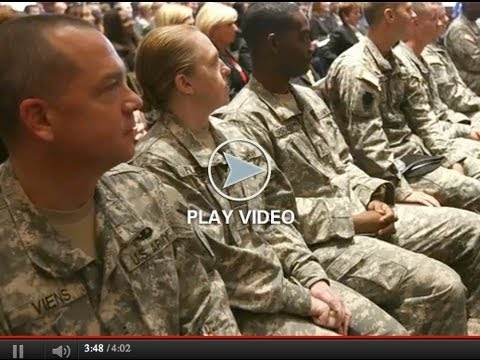 It wasn't the Super Bowl that brought together former NFL coach Bill Cowher, Governor Mitch Daniels (R-IN), Chicago-based recruiting firm PeopleScout, and the Chamber's Hiring Our Heroes program today in Indianapolis. It was America's veterans.
In partnership with Hiring Our Heroes, PeopleScout announced plans today to hire 10,000 veterans over the next year through its client network. By establishing a priority screening process for veterans and leveraging military hiring fairs and service support organizations, the recruitment firm is aiming for an estimated 25 percent increase in veteran hiring over the previous year.
Cowher and Daniels were on-hand at the announcement to show support for the initiative and to underscore the importance of supporting America's military and their families on the home front. Many of the veterans hired through PeopleScout's pledge will be from Indiana, and Daniels knows businesses in his state stand to benefit. "These will be great employees that make their companies stronger and more productive," Daniels said.
Patrick Beharelle, CEO of PeopleScout's parent company Seaton Corp., has personal experience with hiring veterans. He came to a Hiring Our Heroes job fair in Los Angeles last year and met Adam Lockhart. Lockhart impressed Beharelle so much that he was offered a job on-the-spot with PeopleScout. To learn more about Hiring Our Heroes and Adam Lockhart's story, click on the video above.
In other veteran hiring news today, President Obama announced a $1 billion Veterans Job Corps that seeks to put up to 20,000 veterans to work over the next five years on projects to preserve and restore national parks and other federal, state and local lands.