American Jobs and Growth Agenda, Part 5: Developing a Competitive Workforce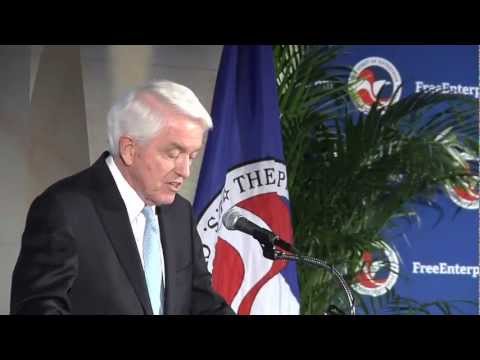 In a highly-competitive global economy the United States needs as many quality workers as possible. In his State of American Business address, U.S. Chamber President and CEO Tom Donohue explained the situation:
Given our changing demographics, we need more workers to sustain our economy, support our retired population, and to stay competitive. Even with high unemployment, we have millions of job openings that go unfilled.
Developing a competitive workforce is the final part of the U.S. Chamber's American Jobs and Growth Agenda I want to cover.
Part of the solution is improving our education system and worker training programs. The facts are distressing. Nearly 70% of fourth- and eighth-grade students score below grade level in math, and the U.S. only ranks 10th in the percentage of young people with a college degree. Since jobs in the future will require more skills, we must demand a high quality education system and better results to help Americans get the skills employers need.
But part of the solution is also comprehensive immigration reform. As Donohue told reporters, "Either the workers come here to fill them or those jobs go somewhere else." We need reform that secures the border, welcomes needed labor of all skill levels, provides a workable, reliable national employee verification system, and provides a path to legalization—with strict conditions--for millions of undocumented immigrants in the United States.  
People are such an important resource to an economy. Nurturing people and attracting the best talent will improve economic growth and create jobs.
Posts in this series: