Actor Gary Sinise Talks Veterans, Jobs, and Manufacturing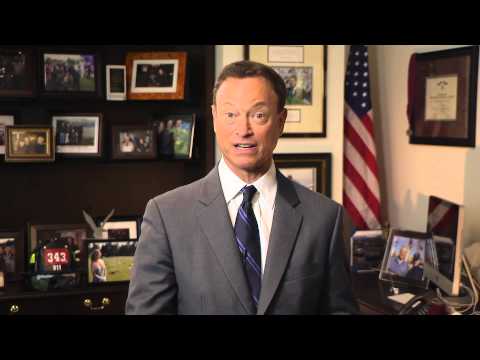 In an interview with Ideas Lab, actor Gary Sinise talks about his involvement with Get Skills To Work, a program to prepare and place veterans in long-term manufacturing careers. Here is an excerpt of the interview:
Ideas Lab: What are you doing on this trip to Washington?

Gary Sinise:  Right now I'm here on behalf of the Get Skills To Work coalition and my partnership with them through the Gary Sinise Foundation. They've built this great coalition of academic institutions, trade schools and colleges.

Get Skills To Work is a program designed to provide an opportunity for somebody who has been in the military and who has obviously developed and learned great skills there, to find out how to apply those skills to a job in the civilian sector.

Within the manufacturing sector we have hundreds of thousands available jobs, yet a big percentage of those—more than 80 percent—can't be filled because there aren't enough qualified workers.

So you have this great resource within the veteran community—we have a million veterans over the next four or five years that are going to leave the military and move into the civilian workforce—and they're going to need jobs. Get Skills To Work will help them take the qualifications and skills they've learned in the military and reinvent those skills in a way they can give back to the U.S. economy by working in manufacturing jobs.

Ideas Lab: What are the qualities of the solider that would appeal to employers?

Gary Sinise: There are all kinds of jobs in the military, all kinds of skills that they learn. But bottom line is that they learn organization, they learn to accomplish the mission, to set the mission up. They learn teamwork, discipline.

Just think about what we did in the early part of the 20th century, the things that were going up here and there. It was this huge, industrious labor force building this country, just incredible. And we're not necessarily training people to do that kind of work today, but the military does.

During a recent tour of an Air Force base, they took me to one of the metal shops where these guys are the ones that make sure there are no cracks in the airplanes. And I said to one of the metal shop workers, "Did you want to do this job when you came into the Air Force?"  He said "No! I didn't really know what I was going to do, I just knew I wanted to join the Air Force. I wasn't really going to be a pilot, but I wanted to be in the Air Force."

And now he builds all this incredible stuff; he's got this incredible skill. And I know that somebody like that is going to be very, very valuable to certain companies. So you send him to the Get Skills To Work program, retool those skills a little bit and he's a valuable asset to any manufacturer and I think we have a lot of people like that that who are going to be leaving the military and are going to be very valuable to a lot of companies.

We just need to get the word out to the manufacturers that this program exists and to the veterans so they know it exists.

Ideas Lab: Filling hundreds of thousands of available jobs is a big task. Are there any goals for the Get Skills To Work program to fill them?

Gary Sinise: 100,000 veterans reached by 2015—that's the objective. We're coming up on 2014. We've reached more than 30,000 veterans through the Get Skills To Work programming. More than 5,000 veterans have been trained through the program and the Coalition has hired more than 4,500 veterans this year.

We know the jobs are there; it's just getting the word to the manufacturers, companies, to the businesses small and large that there is this available resource here that you should tap into.
Read the entire interview here.