VIDEO: The American Jobs and Growth Agenda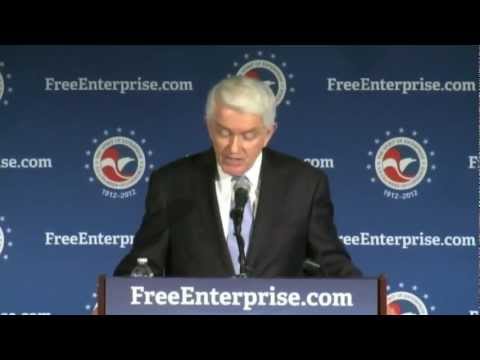 The Chamber's 2012 agenda is about creating jobs and growing the economy. As Chamber President and CEO Tom Donohue wrote on RealClearPolitics, even if it is an election year, it is imperative that a pro-growth agenda moves forward:
As we begin 2012, the state of American business is gradually improving—but it is doing so weakly, slowly, and insufficiently to put our nation back to work. While everyone was pleased to see unemployment inch down to 8.5% last month, let's not forget that it was 5% in December 2007. We're still down 6 million jobs since the recession hit, and there are more than 23 million Americans who are either unemployed, working part time, or who have given up looking for jobs. Our nation's highest priority must be to put these Americans back to work.
To achieve this goal, our economy has to grow much faster than it is today. But government policies and Washington politics are undermining business and slowing our recovery. While the federal government expands its powers, costs, obligations, and debt at a record pace, businesses are buckling under uncertainty and are paralyzed by an onslaught of new regulations and taxes.
In his State of American Business Address yesterday, Donohue laid out the American Jobs and Growth Agenda:
Producing American Energy and Rebuilding the Infrastructure
Expanding Trade, Investment, and Tourism
Advancing Regulatory and Legal Reform
Encouraging Innovation
Promoting Fiscal Responsibility and Entitlement Reform
Next week, we'll run a series digging deeper into each element of this agenda showing how they'll remove barriers to business to get America working.